Unveiling Destination Dreams: Lexis Hotel Group Shines at Travel Wedding Show 2023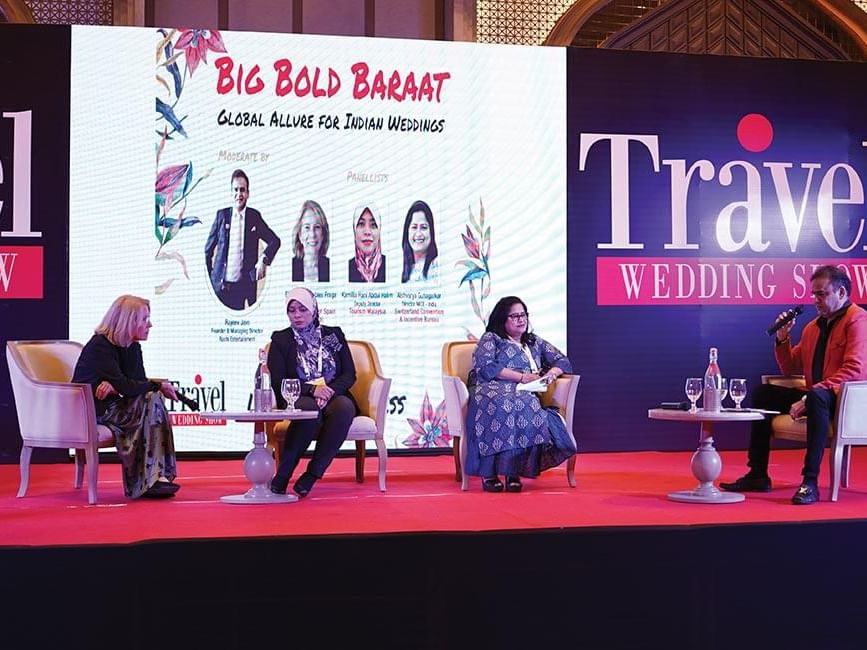 In a splendid display of opulent venues and dreamy destinations, the Travel Wedding Show 2023, held on 24 June and 25 June, at the elegant Mementos by ITC Hotels in Udaipur, India, painted a vivid canvas of possibilities for soon-to-be wed couples. This two-day extravaganza, co-hosted by Tourism Malaysia Mumbai, brought together luminaries from the hospitality industry, including the distinguished presence of Mr. Steve Woon, Senior Vice President of Sales & Marketing, and Mr. Zacc Ng, Assistant Director of Sales, both representing the illustrious Lexis Hotel Group.

Through meticulously arranged one-on-one B2B meetings with over 62 eminent Indian wedding and event planners, Lexis Hotel Group seized the opportunity to share their portfolio of luxurious properties, underscoring their commitment to offering unforgettable wedding experiences in idyllic locations.