Lexis Hotel Group Rewards Fans With 7.7 Deals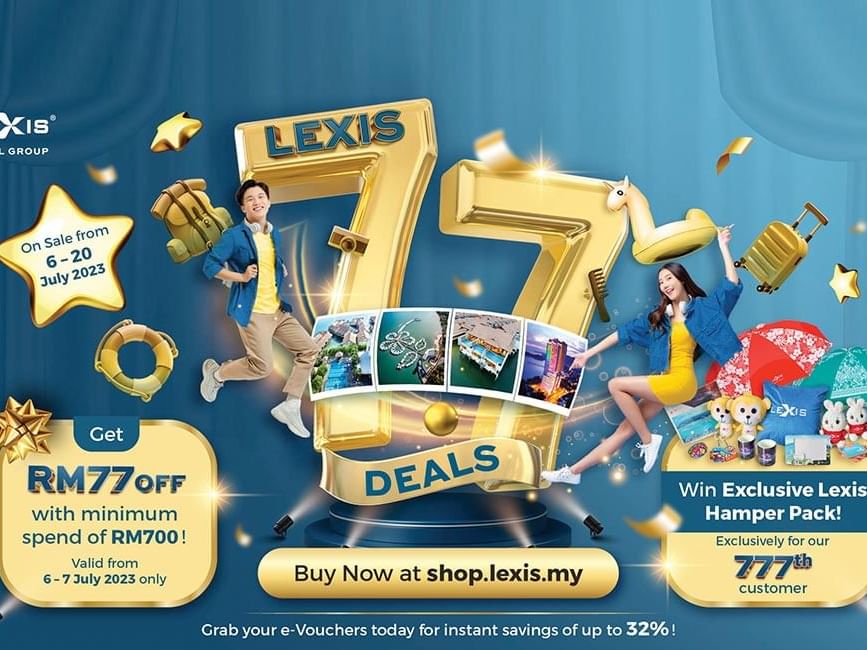 Lexis Hotel Group had recently launched a two-weeks online room voucher sale as a way to reward loyal fans and first-time guests of the hospitality brand with great value deals on selected room categories across all of its hotels and resorts, as well as limited-time-only additional discounts and exclusive Lexis merchandises. The much-anticipated Lexis 7.7 Deals event, which ran from 6th to 20th July, exclusively at shop.lexis.my, offered savings of up to 32% on room stays, including a limited-time RM77 off purchase with a minimum spend of RM700, and an exclusive Lexis hamper pack for the 777th customer.

Leading up to the Lexis 7.7 Deals campaign were a series of video teasers and a week-long Tag, Comment & Win giveaway, resulting in exciting lead generation and heightened awareness across Lexis Hotel Group's social media platforms. As a token of gratitude, lucky participants had the chance to win attractive prizes including seven F&B vouchers worth RM50 each and the grand prize - a complimentary 2D1N stay at Lexis Suites Penang.