Malaysians Hyped Up to Celebrate 65th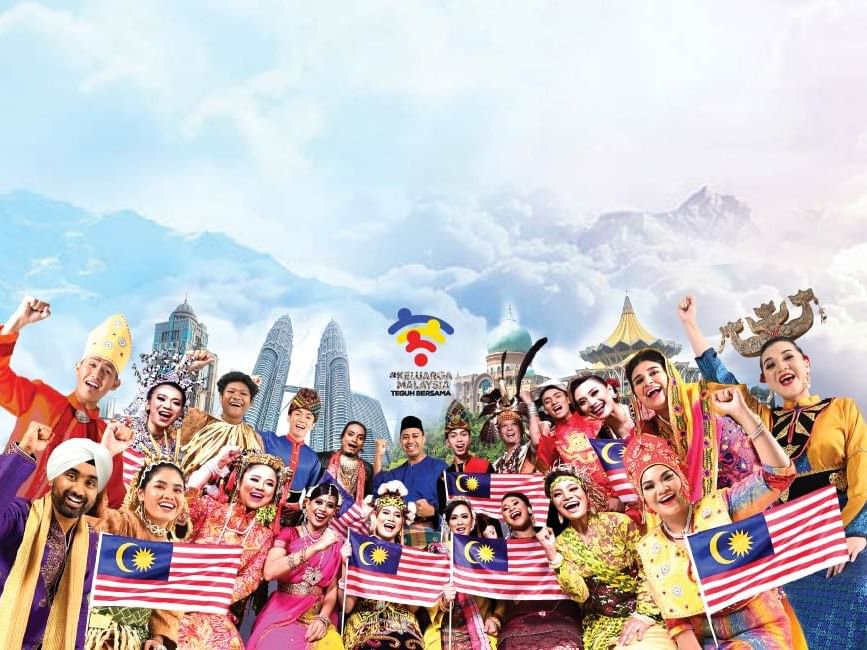 It has been 65 years since throngs of Malaysians-to-be gathered at Merdeka Square in the dark, with bated breath, awaiting the stroke of midnight. When hands of the clock finally aligned, the entire stadium lit up and Jalur Gemilang was raised for the very first time, as our Father of Independence – Tunku Abdul Rahman led more than 20,000 proud citizens of the newly independent Malaya in hailing "Merdeka!" 7 times. Since then, our nation has remained true to its multicultural roots, as our rich heritage and history continue to draw travellers from all over the world.

The allure of this "Truly Asia" nation lies in how the seemingly distinct or even contradicting can be so harmoniously interwoven into one. When you explore and experience Malaysia, you're simultaneously experiencing the essence of multiple civilizations as the roots of the multicultural Malaysians can be traced back to various corners of the world.

This August 31st, the people of this multi-ethnic paradise will finally resume the annual ritual of celebrating the birth of this beautiful nation we call home. After two years of damped down Merdeka celebration due to the pandemic, Malaysians and visitors alike are looking forward to the return of dazzling parades, colourful fireworks and patriotic-themed decorations around town.