Lexis Hotel Group Finds Hope in International Award Wins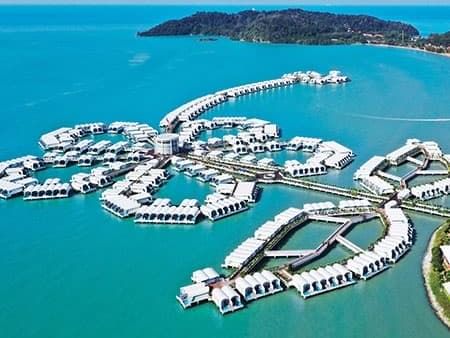 2020 has been a year filled with unprecedented challenges for the entire human race, as the novel Corona virus upended life for entire nations overnight. But the human spirit is proven to be built resilient, as we continue to show more kindness and compassion for one another while hoping for a better tomorrow. For the Lexis team, hope comes in the form of multiple award wins in the globally renowned World Luxury Hotel Awards!
Positioned as the pinnacle of achievement for luxury villas and hotels worldwide, the World Luxury Hotel Awards set the benchmark for world-class facilities and unsurpassed service standards worldwide. Voted by hotel guests, travel agents and tour operators, award winners are recognised as hospitality industry players who have excelled above and beyond the ordinary. Thus, it is with utmost gratitude and honour that we would like to share with you that Lexis Hotel Group has been named the Continent Winner in Luxury Collection Group, Lexis Hibiscus Port Dickson the Country Winner in Luxury Private Pool Villa, LexSpa the Country Winner in Luxury Beach Resort Spa, and Wave Dining the Country Winner in Fusion Cuisine. This once again serves as a testament to the hard work and dedication of each and every member of the Lexis team as well as the unconditional support that we have been receiving from every corner of the world. Thank you all for your support!