Asia Pacific Entrepreneurship Awards 2017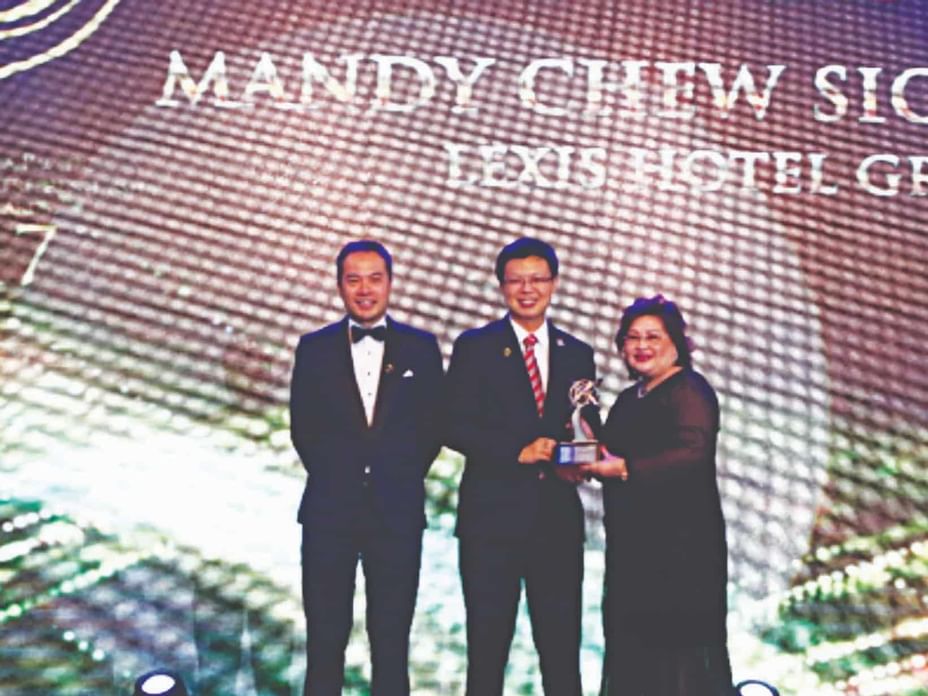 We are extremely pleased to announce that Ms Mandy Chew, President of Lexis Hotel Group, has won the coveted Asia Pacific Entrepreneurship Awards 2017 in the Hospitality and Tourism Industry.
The Asia Pacific Entrepreneurship Awards, better known as APEA, is a regional recognition program organized by Enterprise Asia, the region's foremost association and think-tank for entrepreneurship. The Awards are presented to a select handful of entrepreneurs across Asia Pacific each year.
The Awards is often compared to the Olympics for the stringent entry criteria and highly competitive judging parameters. The nomination is by-invitation only with each nominee subjected to a rigorous judging process, including financial verification by an appointed audit firm and mandatory physical site audit and interview, culminating in a confidential balloting process by Enterprise Asia's committee. This year, the award received close to 150 nominees from Malaysia and 34 winners across ten industry categories were selected.