What is there to do at Grand Lexis Port Dickson?
Published March 30, 2022


The Balinese-inspired Grand Lexis Port Dickson is the perfect resort for those who are seeking for some much-needed peace and tranquility. There's no better place to be lulled into dream land by the crisp sound of rolling waves and waking up to a spectacular view of the sun rising from the sea.

Guests who check in to Grand Lexis Port Dickson will get to revel in the best of indoor-outdoor living, as the resort offers a stellar selection of fun and exciting activities for guests of all ages. Designed and built for the entire family, the resort not only comes with exquisite private pool villas, but also spaces and places for all your favourite family friendly activities.

1. Pamper and Recharge During Your Staycation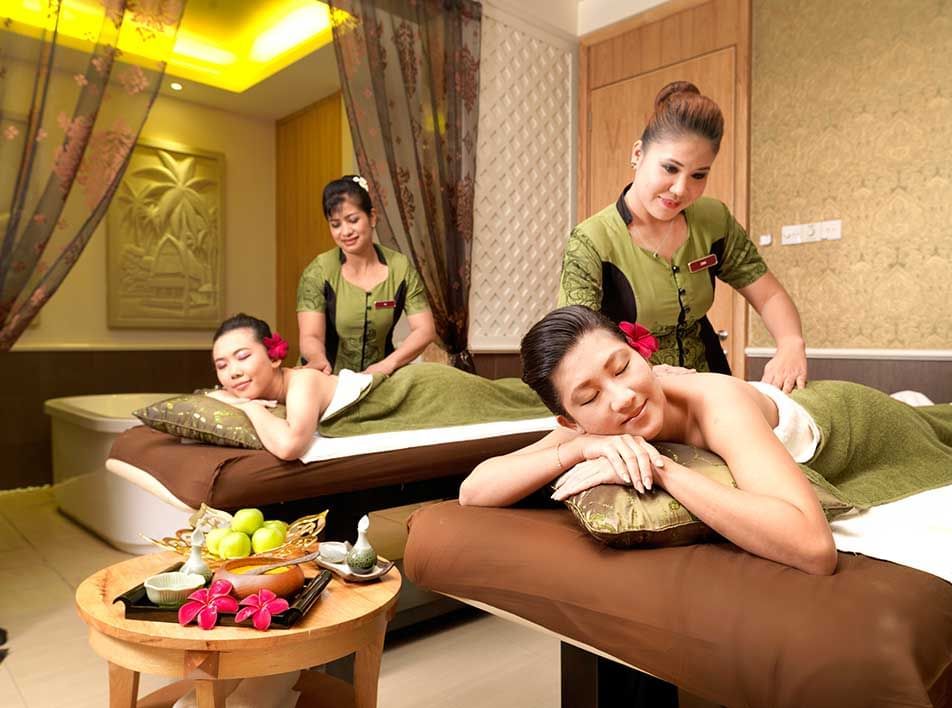 To make sure that guests will leave feeling absolutely recharged, Grand Lexis Port Dickson comes with an in-house spa, LexSpa. This hotel spa in Port Dickson offers an indulgent menu of invigorating massages and beauty treatments to help purify, detoxify, heal and relax the body and mind.

If you love to be pampered, then don't forget to make an appointment with the team of well-trained therapists and friendly staff at LexSpa. If you prefer to detox by sweating through a good workout, the resort also has a well-equipped gymnasium that is complimentary for all its guests.

You will find a satisfactory range of weights, resistance and cardio equipment here to allow you to enjoy your regular workout even when you're on vacation. There's also a separate male and female sauna to help you achieve that extra burn and boost muscle recovery.


2. Non-Stop Fun & Excitement For The Whole Family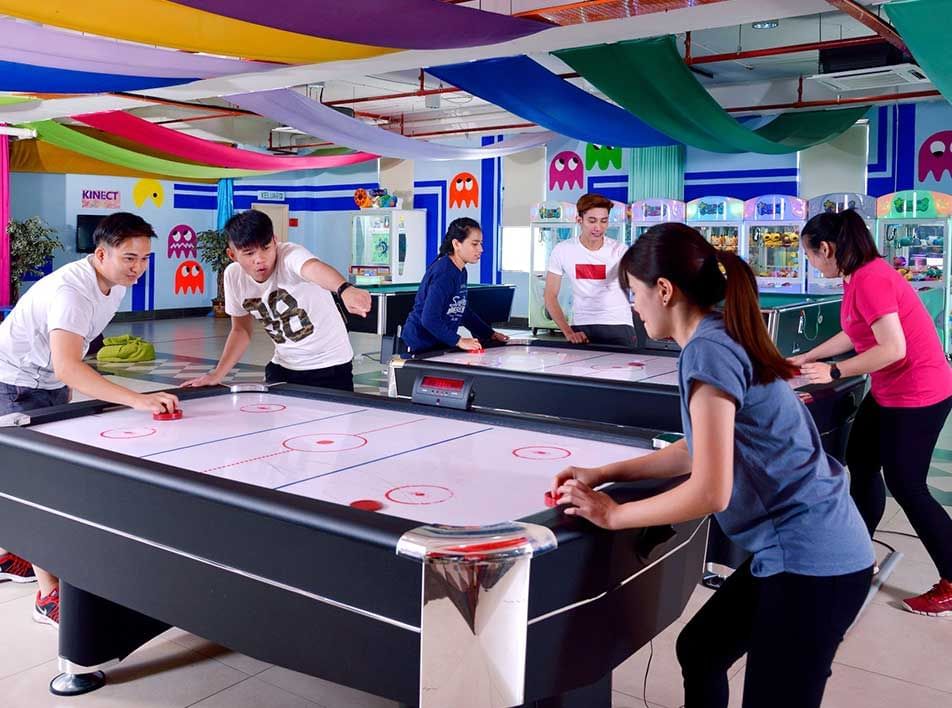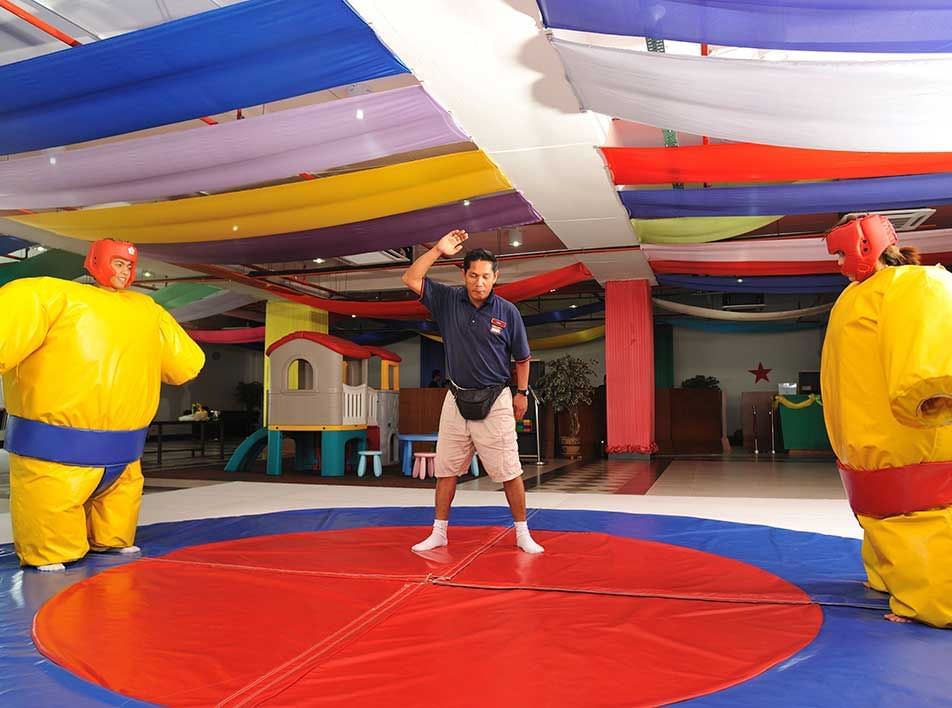 Guests who are travelling with children will not have to worry about the young ones feeling bored or running out of fun things to do as we offer an extensive selection of fun-filled family friendly activities within its compound. The attached private pools as well as the beautifully landscaped public pool guarantees a splashing fun time for the entire family.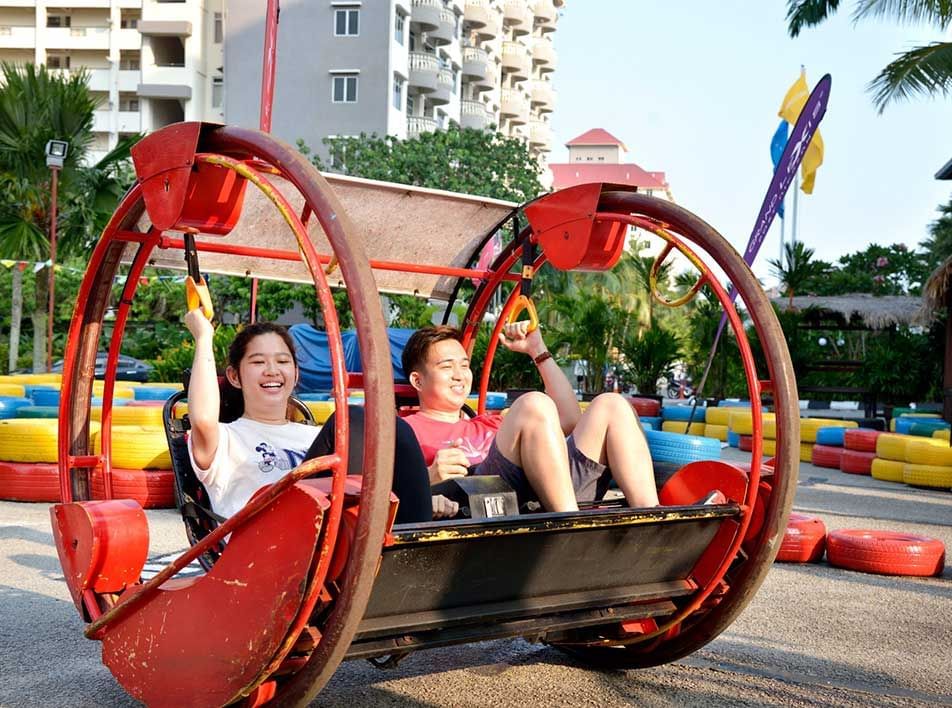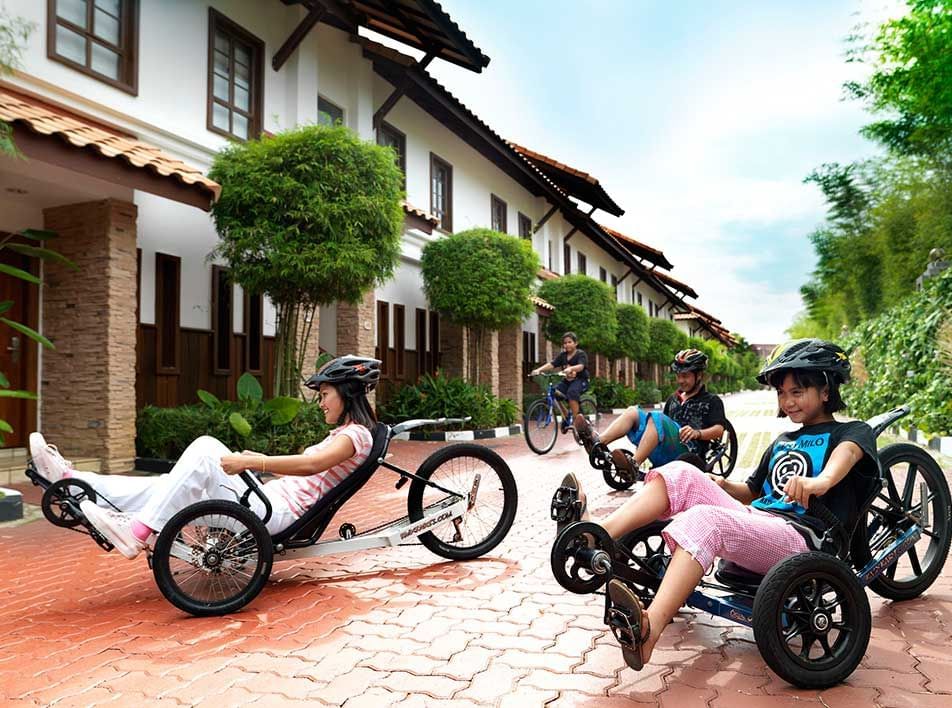 Forgot to pack your swim suits? Don't worry, there's plenty of equally fun and exciting family friendly activities for you and your kids to enjoy while staying perfectly dry. Children will love to drive around in cute mini cars, or go fast and furious in a Crazy Cart. Or why not go on a two-wheeled adventure and explore Grand Lexis Port Dickson and its beautiful seaside landscape on bicycles and tandem bikes that are available for rent at the resort.

Guests can enjoy these family friendly outdoor activities at affordable prices:
Operating Hours: 8am to 12 pm ; 4pm to 7pm (Daily)
Bicycle - RM15 (30 minutes)
Tandem bike - RM25 (30 minutes)
E-Scooter - RM30 (20 minutes)
Operating Hours: 8am to 12 pm ; 4pm to 8pm (Daily)
Mini Car - RM15 (5 minutes)
Go Cart - RM15 (5 minutes)
Merry Go Round / Carousel Ride - RM15 (5 minutes)
Train Ride - RM15 (1 Pax)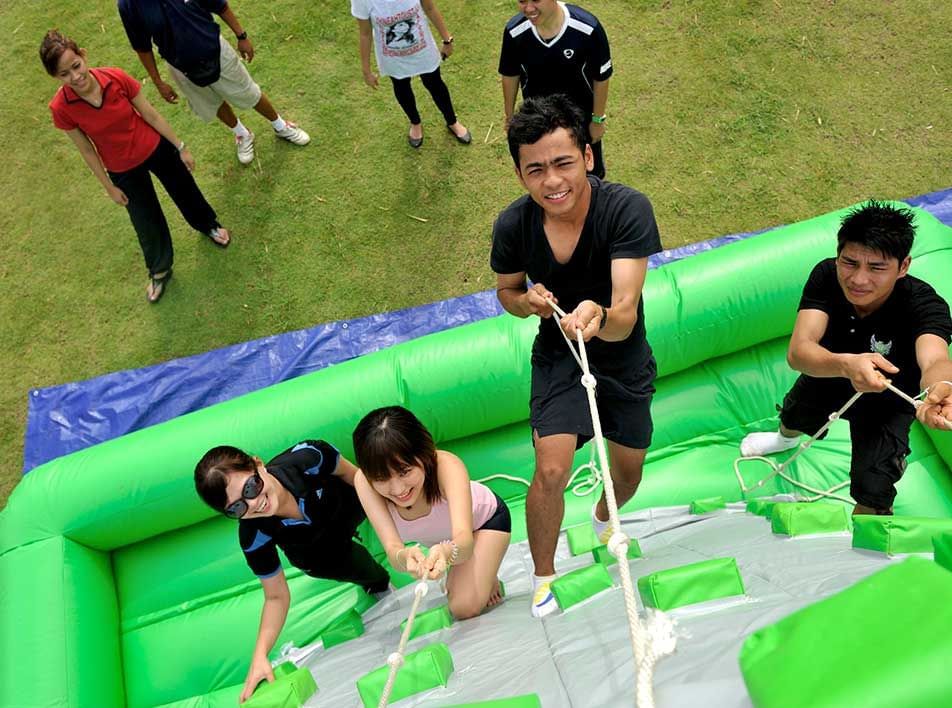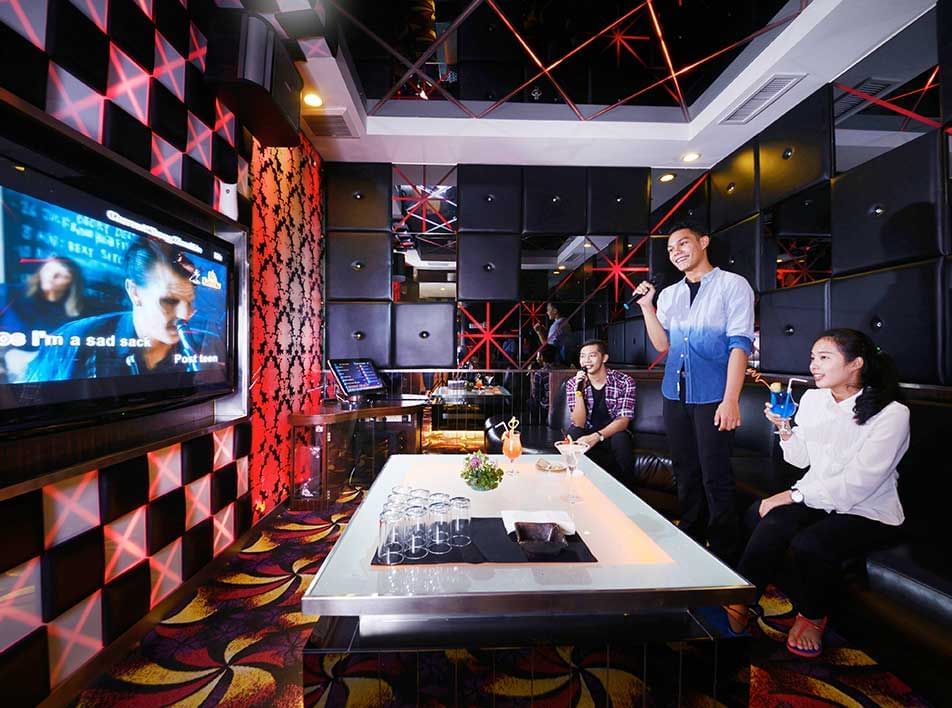 However, it is advisable to bring sufficient cash, as a backup plan and your ATM card to make cash withdrawals. You can also head to the nearest money exchange provider in one of the major shopping malls in Port Dickson, to find out the best currency exchange rate for all your holiday and travel needs.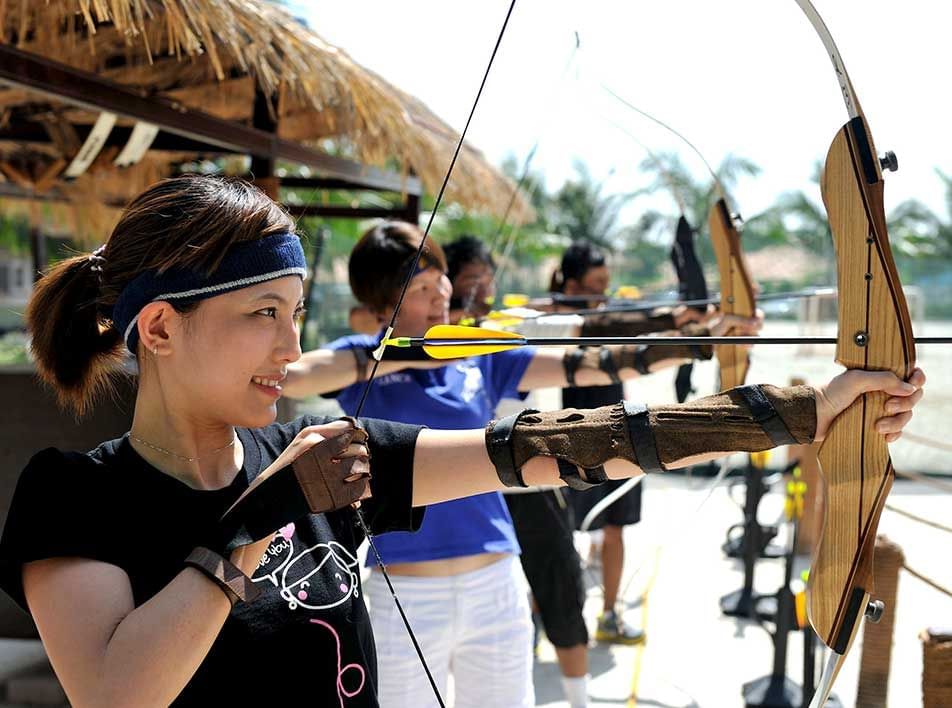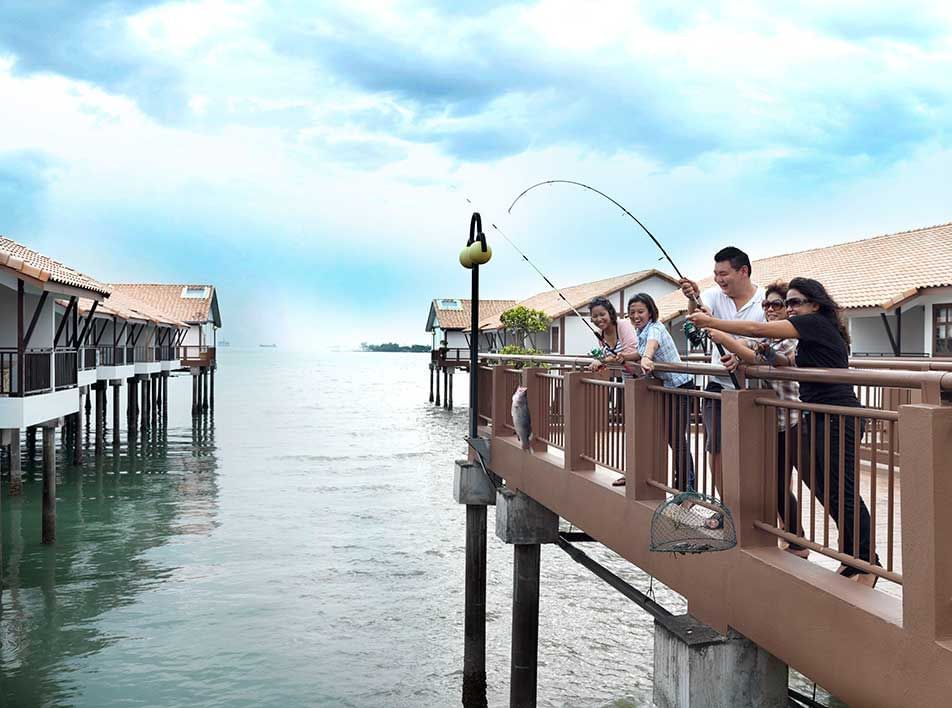 Or if sitting down and singing is not really your thing, you can always opt for something more physical to get everyone's adrenaline pumping with a friendly game of volleyball or beach soccer which make for fun team building activities. You can also try your hand at living out your Robin Hood fantasy and battle your family and friends with an exciting game of archery, or maybe something relaxing like a few hours of fishing and crabbing while just enjoying each other's company.
3. Splashing Good Time Under The Sun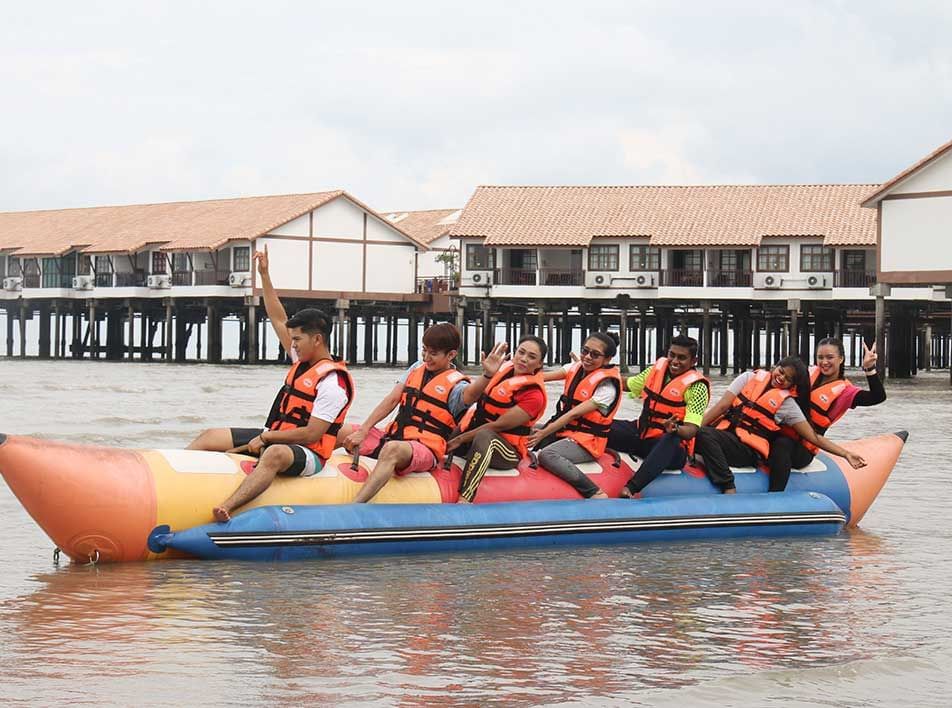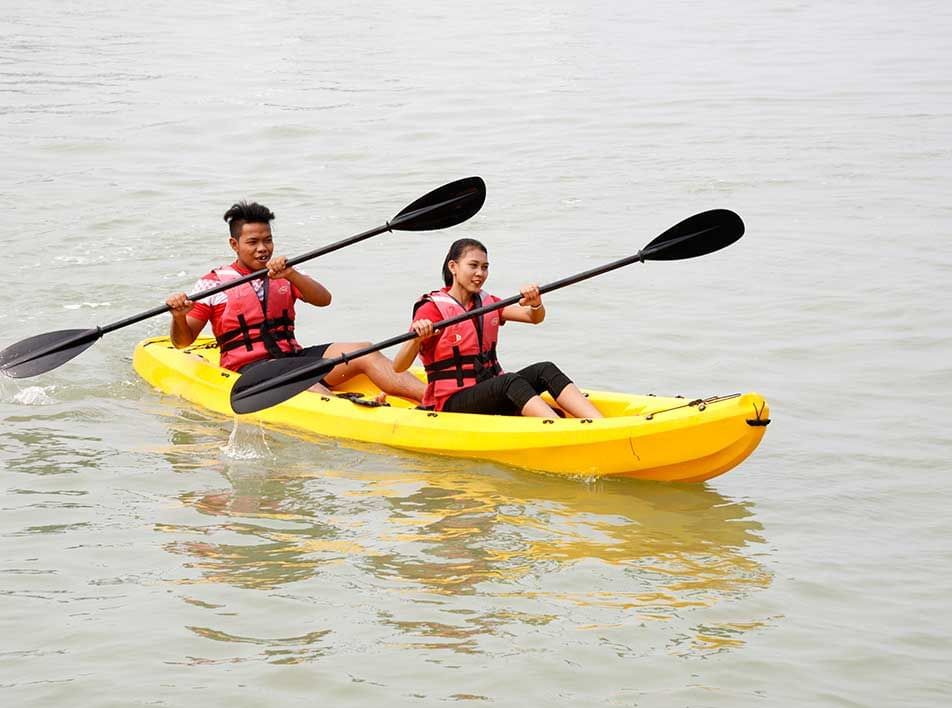 The fun doesn't stop there as there's even more to explore and enjoy in the open water! Plenty of exhilarating water sports and beach activities awaits adrenaline junkies and adventurous outdoor activities enthusiasts at Grand Lexis Port Dickson. You and your family are guaranteed some unforgettable fun as you hang on for dear life on a banana boat or bandwagon boat ride.

Feel the sea water splashing on your face as you get towed around the beautiful waters of Port Dickson on high speed! Personal watercrafts and motorboat rides are also available. If you have a few hours to spare, we also offer you the chance to explore and discover different sides of Port Dickson with a private boat tour to nearby islands, as well as private boat rides to go for deep sea fishing.
So, what are you waiting for? With so many exciting activities in Grand Lexis Port Dickson, this seaside resort makes for the perfect retreat for kids, family and friends alike and is also strategically located to nearby attractions. Book your own private pool villa at Grand Lexis Port Dickson now!

Please note that not all facilities or activities may be available at this time, to prioritise the health and safety of all guests. Entry to the spa and gym is strictly by appointment only and is subject to availability.