Mini Cars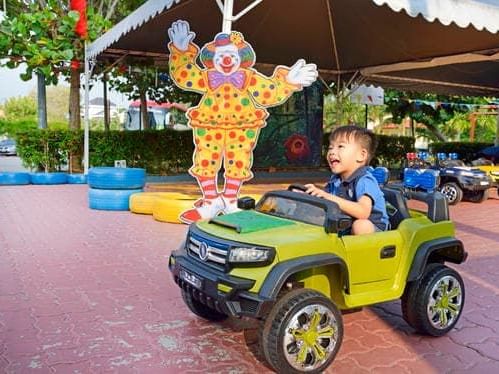 The battery-operated mini cars are designed to run on concrete, asphalt or any smooth surface tracks. Young children would for sure have a jolly time driving around the tracks on these mini four wheelers.

Operating Hours: 8.00am to 12.00 noon & 3.00pm to 7.00pm (Daily)
Kindly give us a call at 06 - 653 2000 Ext. 3040
Please do not hesitate to get in touch with us if you have any further inquiries.