Starz Karaoke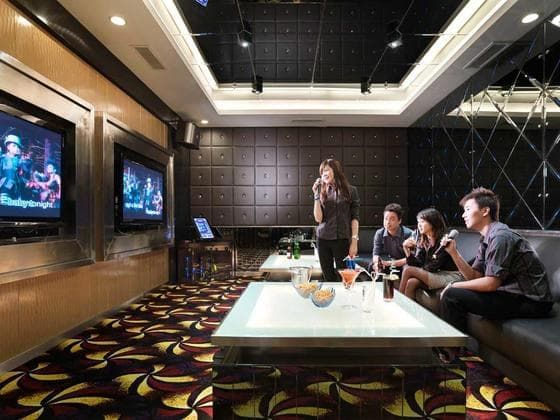 What better way to spend some wonderful quality time with your family and friends than to enjoy a fun-filled session of belting out one chart-topping hit after another at our Starz Karaoke. Made up of three karaoke rooms with state-of-the-art audio-visual facilities, you can choose between the smaller rooms which can fit up to 10 budding stars comfortably, or the bigger room which fits up to 20, and let your inner superstar shine bright as you wow the entire room with your singing talent. The best part is that you can do all of this while enjoying a feast of tasty light snacks, soft drinks, fresh juices and other toothsome treats from the menu.

Location: Level 2, Main Building
Capacity: 20 Pax (Room 1) | 10 Pax (Room 2 & 3)
Opening Hours: 12:00pm to 11:00pm (Daily)
Contact: +606 653 2000 ext. 3351

Prior bookings required. Guests need to secure a room in advance (subject to availability).