Personal Watercraft (Jet Ski) Ride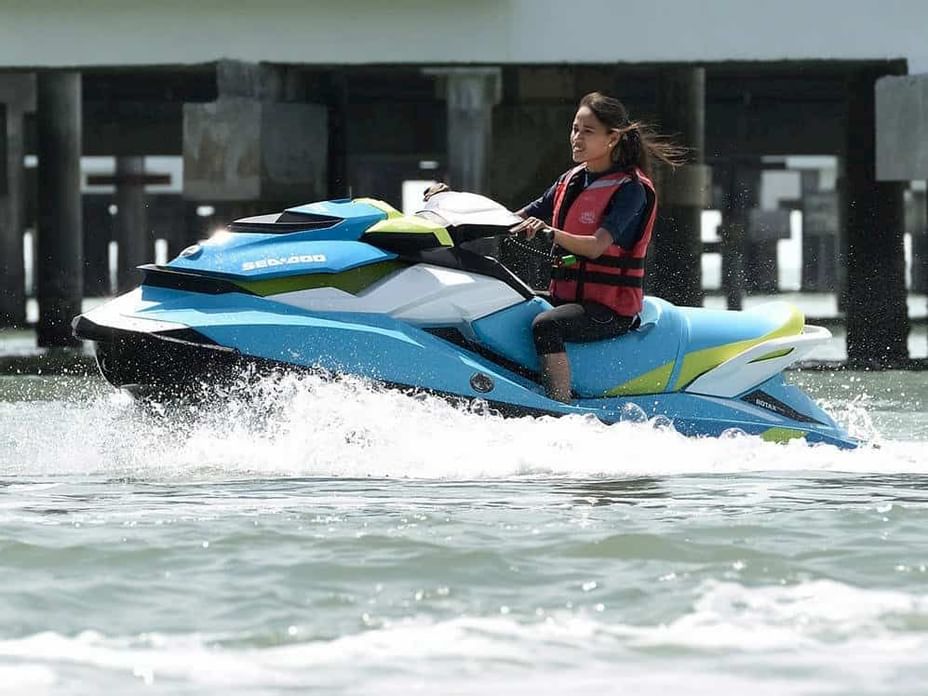 Move through the waters at a high speed and enjoy a fun adrenaline rush. The high-speed watercraft can be an extremely thrilling way to surf through the waves and enjoy the sun. It's also a great way to stay healthy and fit. You can choose between sliding on the waves driving your own jet ski alone or in pairs (with a minimum of 6 persons), or a top-speed experience of riding at the back of a Sea-Doo GTS 1300 cc.

Operation Time: 9:00am till 7:00pm (Daily)
Attire: Sports Wear
Minimum Age: 6 Years Old (Children under the age of 6 must be accompanied by parents)
Transportation: Buggy Shuttle Service Available

Guests are required to Read & Acknowledge an Indemnity Agreement.
Availability is subject to weather conditions.