Lexis Offers Special Privileges to CIMB, Public Bank & AEON Cardholders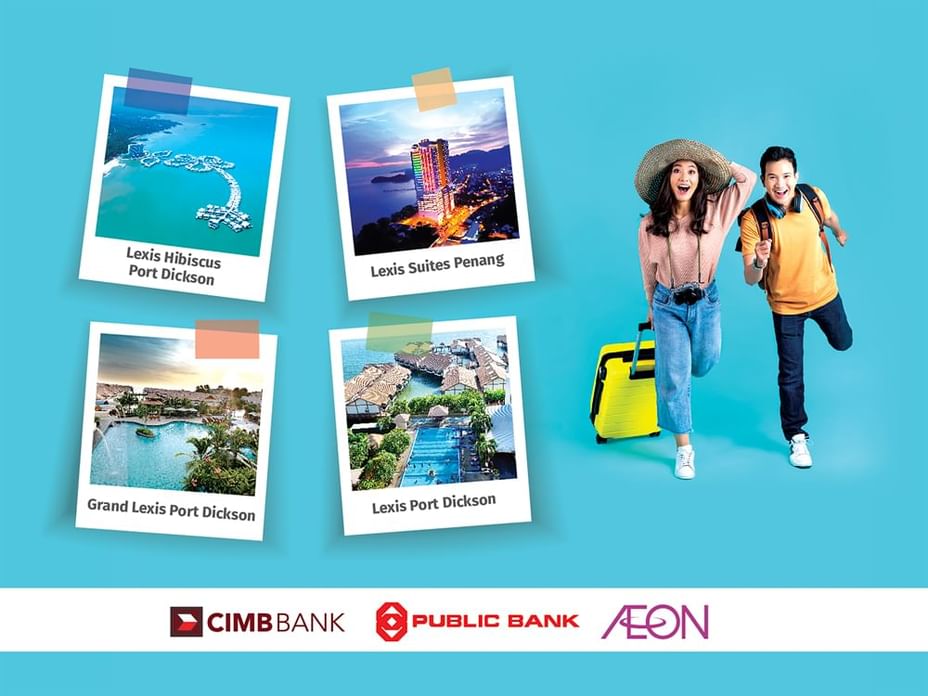 Fans of Lexis Hotels can now enjoy amazing discounts and other perks when they book their next stay via payment cards issued by CIMB, Public Bank and AEON. This was made possible through recent tie-ups between Lexis Hotel Group and these Financial Institutions. Not only are the cardholders entitled to discounts as high as 15% on the best available/flexible rates when they make their bookings through Lexis Hotels' official websites, then complete their payments using their CIMB, Public Bank and AEON cards, they will also get to enjoy special discounts when they dine in at any of the F&B outlets within the resorts or go for spa treatments at Lexis Hotels' exclusive on-site spa – LexSpa.

The promotions will run throughout the year 2021 not only as a reward to loyal fans of the Lexis brand, but also of the selected banks. As a sign of appreciation for their valued guests and to show that Lexis Hotels value their continual custom and support, more attractive tie-ups are in the pipeline and are expected to be announced in the press as well as on their official websites and social media page.