Lexis Hotel Group Wins 2019 Best Luxury Hotel Chain Award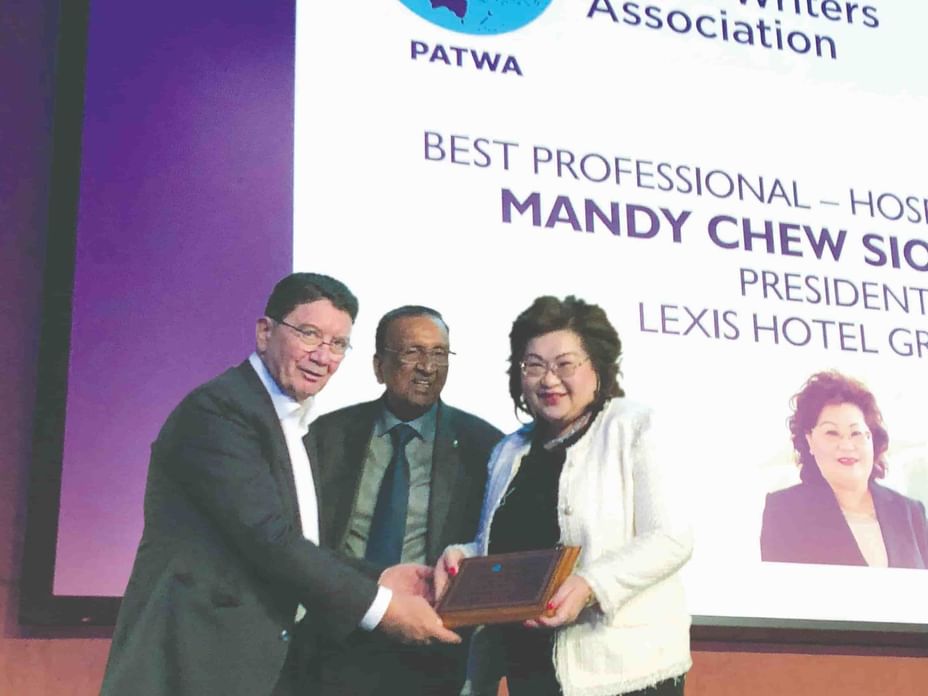 The highly-acclaimed Lexis Hotel Groups was presented with the Pacific Area Travel Writers Association's (PATWA) International Travel Award for the Best Luxury Hotel Chain under the South East Asia category at the ITB Berlin Travel Show, the world's largest travel trade show that was recently held in Berlin, Germany.

We are extremely pleased to announce that Ms Mandy Chew, the President of Lexis Hotel Group, was also named Best Professional in Hospitality in recognition of visionary leadership traits that set her apart from the rest, consistently leading the group to new heights.

The PATWA International Travel Awards recognizes organizations as well as individuals that have excelled in the promotion of tourism from different sectors of the travel trade. It is organized by the Pacific Area Travel Writers Association, a professional organization of travel writers, which was founded in 1998. The Awards, in its eighteenth year, have garnered a reputation as one of the most coveted and sought-after awards of the travel trade.