Lexis Hotel Group Brings Festive Cheers to Old Folks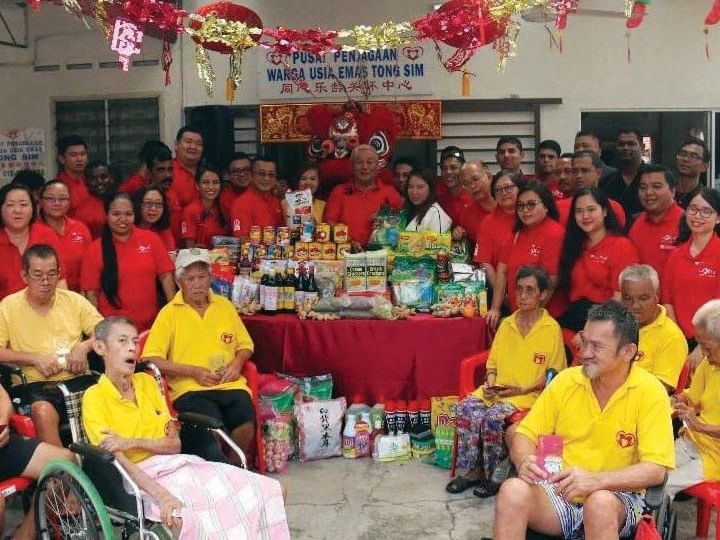 In conjunction with the Chinese New Year celebration, Lexis Hotel Group comprising Lexis Port Dickson, Grand Lexis Port Dickson and Lexis Hibiscus Port Dickson showered the residents of Pusat Penjagaan Warga Usia Emas Tong Sim with much-needed love and care. The main objective of this event is to spread festive joy and fill the elderly residents with laughter, as well as to share good fortune with the underprivileged.

The event kicked off with a powerful Lion Dance performance, where the auspicious lions danced and pranced fiercely to the thunderous beating of Chinese drums and clanging cymbals. The lions also playfully snuggled up to the senior residents of the home, while distributing mandarin oranges and cookies. After the lion dance performance, the hotel staffs kept on entertaining the residents with classic Chinese New Year tunes.

Next was a "Prosperity Yee Sang" tossing where the hotel associates shared their wishes for abundance of good luck, happiness and longevity with all the residents of the home, followed by a scrumptious lunch specially crafted by our Executive Chef and his team.

Mr Simon Tan, the General Manager of Lexis Hibiscus Port Dickson, and Ms Lily Chiok, the General Manager of Lexis Port Dickson and Grand Lexis Port Dickson, handed out angpows to the residents and donated a supply of daily essentials consisting milk powder, cream crackers, canned sardines, milo, coffee, toiletries and more to the chairman of the home, Mr Chong On Wee.

The event ended with a group photo session between the whole team and all the residents of the home.