Lexis Hotel Group Brings Festive Cheer To Old Folks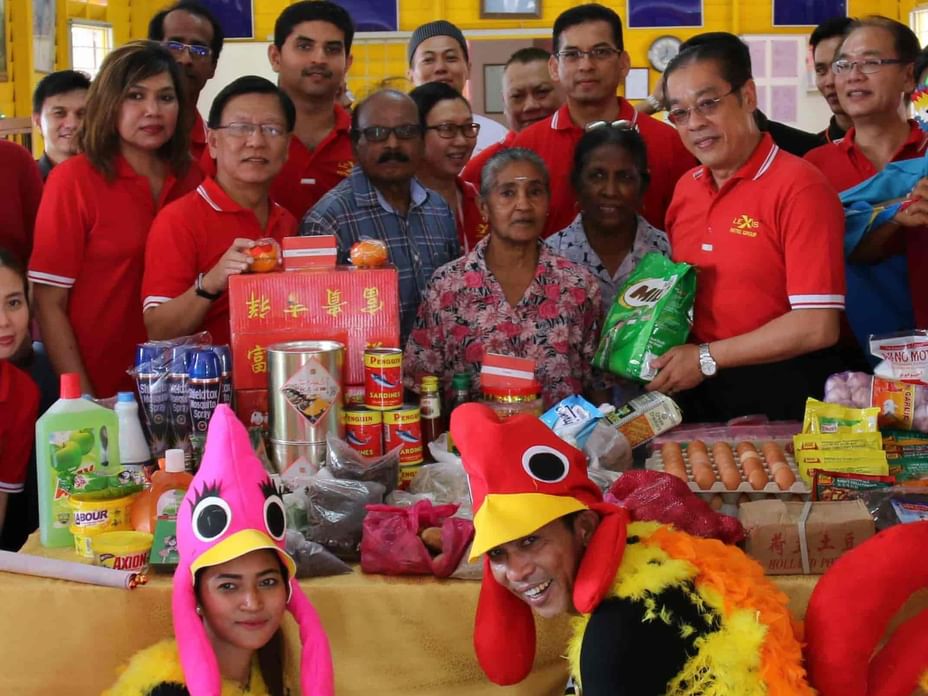 As part of its annual Corporate Social Responsibility (CSR) initiative and in conjunction with Chinese New Year, Lexis Hotel Group treated old folks from Rumah Sejahtera Jimah, Lukut to a display of lion dance performance, tossing of yee sang and a festive feast.
After the sumptuous lunch, each of the old folk was presented with an 'ang pow' by Mr Chan Hon Ming, Area Vice President and Mr Kelviin Lee, Hotel Manager of Grand Lexis Port Dickson (GLPD). The home was also presented with groceries and daily essentials to the chairman of Rumah Sejahtera Jimah, Mr M Perumal.
The main objective of this event is to spread and share the joy of the season with the less privileged. Located in Lukut, Negeri Sembilan, Rumah Sejahtera Jimah is a private independent welfare organization registered under the Department of Social Welfare. The home houses about 20 senior citizens who do not have the means to support or care for themselves.