Interstate Travel Allowed For Fully Vaccinated Guests!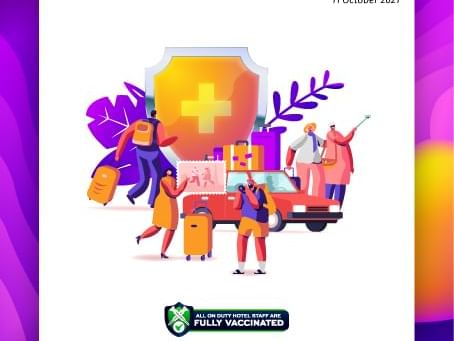 Another ray of hope beams through the life of all Malaysians as our government has lifted the interstate travel ban, returning the freedom to travel to all fully-vaccinated Malaysians. Life that was put on pause can finally resume and plans that was put on hold can finally come true!
We are just as excited as you are to be able to welcome you and your loved ones back who are fully-vaccinated for that well-deserved sunshiny vacation that is guaranteed to lift the dark cloud and allow plenty of sunshine back into your lives.
It's time to start planning and booking that Lexis getaway for the ones you love, and there's no better time to do so than now with the perfect saving that you get with the on-going "10 Out of 10 Perfect Sale"! Available only until 15 October, 2021. So don't forget to get your discounted room vouchers now on https://shop.lexis.my