Copper is the New Black in Lexis Hotels & Resorts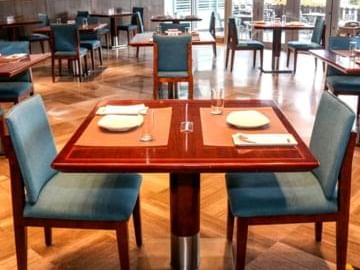 Even in this tumultuous time, the various hotels and resorts under Lexis Hotel Group still welcomes Malaysians from all walks of live seeking a much-needed respite from the panic and stress that has taken a toll on our mental health and wellbeing.

Determined to provide its cherished guests a stress-free environment where they can focus solely on enjoying themselves and reconcile with their peace of mind, Lexis Hotel Group has up the ante by harnessing the pathogen-destroying ability of copper in combating the Coronavirus and keeping all of its hotels and resorts COVID-19 free.

Magicopper Antimicrobial nano-copper products are known for its excellent antimicrobial and antiviral effect, the mighty metal is known for its ability to slay microbes such as E.coli, influenza virus and more, and has recently been shown to stifle the Coronavirus. This has motivated Lexis Hotel Group to emulate how hospitals would install copper-based surfaces in the time of pandemic, and ensure that all high-touch surfaces in our resorts are protected by a layer of top-quality copper film to keep pathogens in check and minimize transmission rates. All on-site restaurants have also incorporated copper table mats into their dining table setup to allow guests a worry-free dining exprience.