Motorboat Rides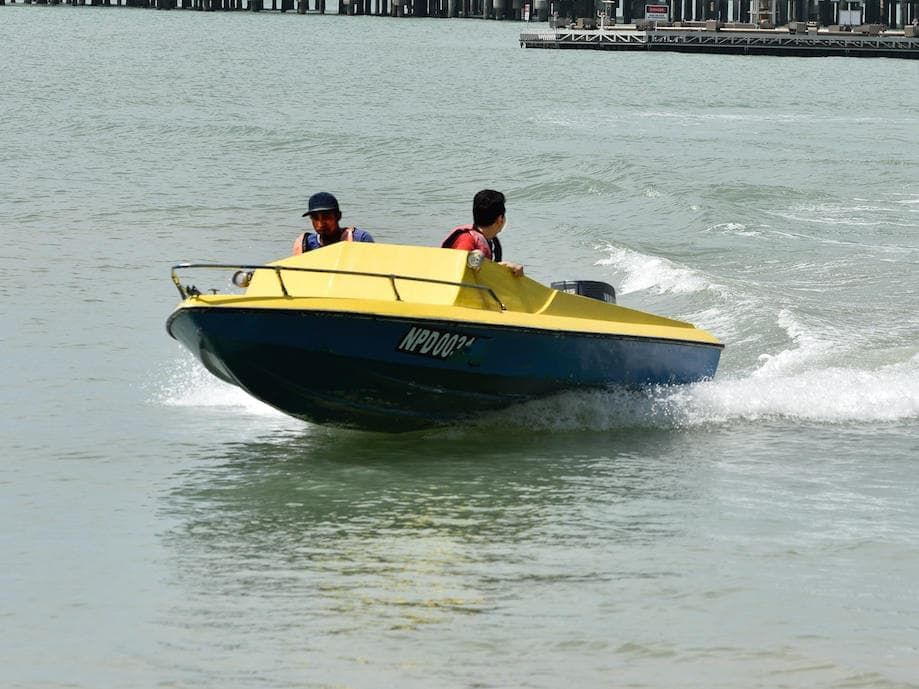 Take a motorboat ride to PD waterfront to enjoy the view of Port Dickson's natural seascape from a different viewpoint. Or go on an eco-trip along the Lukut River or even all the way to Tanjung Agas and enjoy exploring and observing the rich flora and fauna.

Trips Available: Hotel to PD Waterfront -- 1 Hour
Hotel to Sungai Lukut (Eco-Trip) -- 2 Hours
Hotel to Tanjung Agas (Eco-Trip) -- 3 Hours

Operation Time: 9:00am till 7:00pm (Daily)
Attire: Sports Wear / Watersports Attire
Minimum Age: 6 Years Old (Children under the age of 6 must be accompanied by parents)
Transportation: Buggy Shuttle Service Available

Guests are required to Read & Acknowledge an Indemnity Agreement.
Availability is subject to weather conditions.