Bandwagon Ride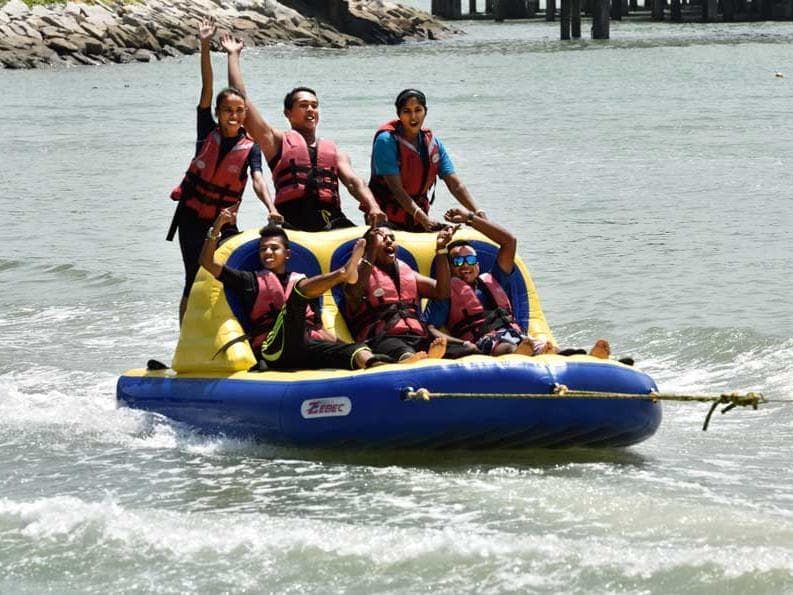 This exhilarating water sport involves you boarding an inflatable watercraft that will be towed at high speed by a jet ski and sail along the blue waters of Port Dickson. Its inventive seating arrangement allows the passengers to either stand, kneel, or sit back to back or front to back.

Operation Time: 9:00am till 7:00pm (Daily)
Attire: Sports Wear
Minimum Age: 6 Years Old (Children under the age of 6 must be accompanied by parents)
Transportation: Buggy Shuttle Service Available

Guests are required to Read & Acknowledge an Indemnity Agreement.
Availability is subject to weather conditions.