Banana Boat Ride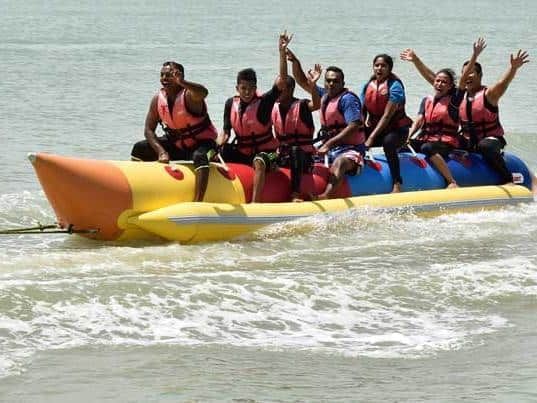 Seeking for a thrilling water ride over the waves? You should definitely try hanging on tight to our banana boat and get towed around Port Dickson's beautiful waters. Feel the sea water splashing on your face as the speed increases and everyone scream and laugh together under the sunny sky! Each banana boat can accommodate 4 to 10 pax per ride.

Operation Time: 9:00am till 7:00pm (Daily)
Attire: Sports Wear
Minimum Age: 6 Years Old (Children under the age of 6 must be accompanied by parents)
Transportation: Buggy Shuttle Service Available

Guests are required to Read & Acknowledge an Indemnity Agreement.
Availability is subject to weather conditions.